February 14, 2011
The "iron curtain" that has separated journalists from the people for so many years has finally fallen, giving way to crowd-powered collaboration. Journalists are finally beginning to realize that their audiences can "add value to their information by processing it –digesting it , organizing it, making it usable."
In this post, we will examine the three methods journalists use to get information from their readers.
When using this method of journalism, reporters ask the readers to add information to improve their service or information base. One of the best examples of crowd sourcing can be seen in Wikipedia, the online encyclopedia, that allows anyone with a computer to add and edit information. Crowd sourcing is important because writers are able to find large amounts of information relating to a specific topic, much quicker than they would be able to if they were working alone. Crowd sourcing has effectively been used to "find instances of voting problems, tracking local distributions of disaster payments from the federal government and to map pot holes on city streets."
This method of journalism is used when new organizations disclose their story ideas before they are published. In doing this, the organization "invites readers to help report the story." By doing this, reporters are able to increase both their credibility and social capital.
3. Pro-am journalism
When using pro-am journalism, professional writers take a step back and allow their readers to publish their own material. This do it yourself method allows readers to provide writers with story ideas and details that they can then research and expand on. One of the most well known examples of pro-am journalism is CNN's iReport. Publishers "can learn something about how they cover a community by paying attention to what kind of news people are submitting to them–and what people are reading online."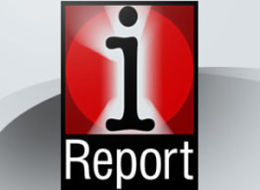 Although some fear that citizen journalists cannot produce publishable works, they are far outnumbered by the amount of people who disagree.There may be some bad apples in the barrel that is our audience, but that will not prevent collaborative publishing from continuing on. If we continue to work with our audiences on stories, we as journalists will be able to create the most detailed, most credible, and most appealing articles possible.
Entry Filed under: Briggs "Journalism Next" Chapter Reviews. Posted in Briggs "Journalism Next" Chapter Reviews Tags: Chapter three, Crowdsourcing, Open-source reporting, Pro-am journalism.