About Me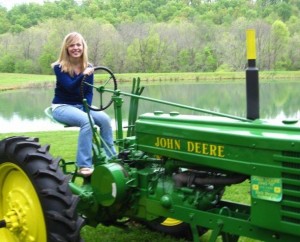 My name is Greta von Zielinski. I am currently a sophomore at George Mason University in Fairfax, Virginia. I am studying communications with a concentration in journalism and hope to receive my B.A. in May of 2013.
I have held internships with professional photographer Tina Williams, and with the Republican National Committee communications department, both of which have allowed me to recognize my true passion of working with photography and design aspects of publication.
Once I graduate in 2013, I hope to go to New York City and pursue my dream of being involved in the photography, layout, and design aspects of photography production. Eventually, I hope to become layout or photography editor of a lifestyle magazine such as Washingtonian.
Outside of my academic endeavors, I am actively involved in the Iota Alpha chapter of Alpha Xi Delta Fraternity. I hold the position of Room Chair and am responsible for booking rooms for some of our most important events and ceremonies. I am also a member of Tau Sigma, a national honor society for transfer students. Furthermore, I am a part time accessories sales associate at Nordstrom Rack.
To contact me, please email GvonZiel927@gmail.com