February 14, 2011
The one-to-many form of journalism, formally known as microblogging has been taking the world by storm since the invention of Twitter in 2006.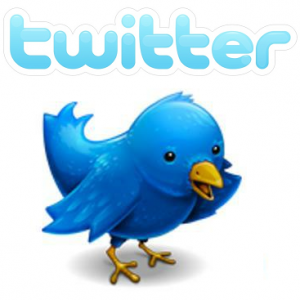 The phenomenon allows users to maintain a constant connection with others without a direct communication tool like phone or e-mail.
If you don't tweet, you may be wondering why Twitter is such an effective tool for journalists. It allows them to both link articles and network with other journalists, but what else can it do? Here are a few examples of why Twitter is imperative to the success of any writer:
Allows readers and tweeters to get real time updates when natural disasters occur

When the San Diego wildfires occured, residents were able to find information about road closures and fire lines through Twitter.

Enables reporters to become a part of an open journalistic culture

Reporters are able to share their leads with fellow journalists, allowing for more collaborative stories

Writers are able to send and receive breaking news

Millions of people around the world, including myself, heard news of Murabak's defeat after it broke on Twitter.
After seeing how useful Twitter is, I bet you are bursting at the seams to make one yourself. Here are some things you need to know to be an effective tweeter:
You can post, read, reply, and direct message
You can build a network by using twitters search feed

Once you find somebody to follow, they will likely follow you. After they follow you, they may tell their friends to follow you, thereby expanding your follower base.

You should tweet about what you're reading, what you're thinking, what you're doing later, what you are enjoying on twitter, or what questions and/or answers you may have for those you follow or those who follow you
For more information on how to use Twitter, watch this video.
Twitter, which has previously been seen as a glorified status update, truly is a watering hole for good information. By harnessing the power of Twitter, you as a journalist will have access to more information than you could ever find on your own. If you effectively use Twitter, you like so many others will also be able to "get recognition. You will also be able to build a reputation for yourself and get ahead." So now that you've been introduced to the wonderful world of Twitter, what are you going to Tweet about?
For clarification on any material in this post, or if you'd like to learn more about this blogger, tweet @GvonZiel927 or visit this link.
Entry Filed under: Briggs "Journalism Next" Chapter Reviews. Posted in Briggs "Journalism Next" Chapter Reviews Tags: Chapter four; Twitter; microblogging; network; live web.