March 9, 2011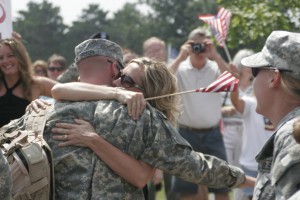 For my online journalism course with Professor Steve Klein, I am required to create a multimedia project with several other classmates. We are able to chose our topics and choose our teams, keeping in mind stories that work well over multiple media outlets and keeping in mind the need for multiple skill sets.
Several weeks in to the semester, one of my classmates gave a presentation about her project idea. She hoped to follow army soldiers as they transitioned from a life of war in Iraq and Afghanistan to a civilian life at George Mason University. If the project went as planned, she explained, it could potentially be featured on the ACAP, or Army Career and Alumni Program, website.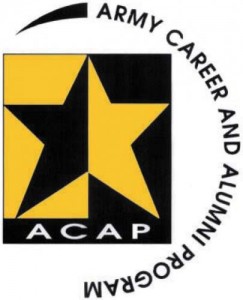 Intrigued by the idea, and excited about the potential benefits coming from the project, I decided to join Tony's "Soldier Transition Project," as we have now come to call it. My other teammates include Brandi, Jen, Ethan and Aisha.
Together, we hope to create a sleek website that involves multiple pages. One tab off of our main page, will include the actual stories that our team writers have worked on. This page will also likely involve slide shows of a particular soldier, and his or her actual interview. Another part of the website will include resources that future soldiers can use to help them transition in to college life.
My main part of the project will be the social media page. On this page I hope to integrate an RSS feed from ACAP and other soldier resources. I also hope to have a feed that will feature useful tweets for our audience. These tweets will likely involve the G.I. Bill. If I get approval from our subjects, I also hope to connect with them through Facebook and feature some of their statuses that will capture how emotional the war and the transition has been.
Over spring break I plan to gather up sources, and get information on our interviewees so I can see about my plans for Facebook. As the project goes on, I will update this post so you all can keep up with our progress up to the finished project!
Entry Filed under: Individual Tech Blog Items. Posted in Individual Tech Blog Items Tags: ACAP, Facebook, Multimedia project, RSS feed, tech blog 4.