March 9, 2011
"Being social with users is easier than ever before, and the more a social a journalist is with people, the more sourcrs a journalist can mine."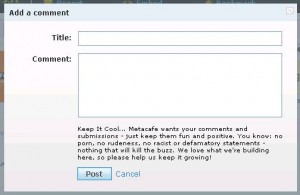 There is no denying that comments on news articles are a vital part of reporting today. Comments allow for a new way to connect with "the people formally known as the audience" and for fluid conversation.
When we allow readers to critique our articles we are providing for more transparent journalism. Message boards are beneficial to us as journalists because our audiences are able to give us direct information and footage of news, that we can then synthesize into well-organized news stories. The amount of information we can gather when we consider that "online readers post nearly 50,000 comments a month, more than one a minute, 24/7" is almost inconceivable.
According to Patrick Thorton of Beatblogging, "it's important (for us) to keep in mind that our communities know more than we do. When we remember that, it's easy to understand why having conversations with the knowledgable users can lead to better reporting."
"User comments on news sites, while vital to interactive storytelling in the digital age, often read like scribblings on a bathroom stall: anonymous, offensive and full of hate," says Stephanie Goldberg in her CNN article "news sites reining in nasty user comments."
In our nation, which places such high value on free speech, restraint on comments has repeatedly been ruled unconstitutional. We, as journalists, do have options that will allow us to keep our conversations as civilized and friendly as possible.
One of the most common ways to do so allows users to flag other comments as inappropriate. We, as site operators, are not legally required to delete the flagged comments but they simply give us a heads up that we should take a look at a certain comment.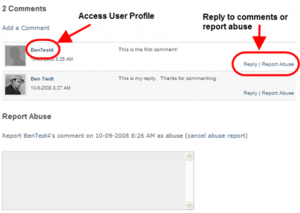 A second way of keeping message boards clean, is allowing users to use Facebook Connect. Not only is this method convenient to the users, because they are not required to make a new account for every website they visit, it is convenient for us as well. Users who post under Facebook Connect are who they say they are on Facebook, which means that they will likely practice more constraint when writing inappropriate comments on a news article.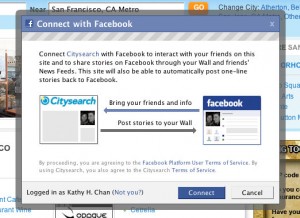 Comments will allow us to progress in the world of journalism in ways we never imagined possible. All that we need to remember, in the words of Mark Briggs, is to "treat our comment areas like a garden: a little care and nurturing every day will go a long way towards making a healthy community. And will remove any weeds as soon as they appear."
To read Stephanie Goldbergs full article, click here.
For information on how to manage comments, click here.

Entry Filed under: Briggs "Journalism Next" Chapter Reviews. Posted in Briggs "Journalism Next" Chapter Reviews Tags: Chapter 10, comments, Facebook Connect.